Content Reader
Number of Websites you can follow
Search
Realtime Email Alerts
Industry Packages
Brand Monitoring
Number of Saved Searches
Export to Excel or CSV
Social Media Scheduler
Twitter, Facebook & LinkedIn
RSS Combiner
Combined RSS Feeds
Widgets for your website
Number of Widgets
Sharing and Saving
Twitter, Facebook & LinkedIn
Pinterest, Evernote & Pocket
Buffer, WordPress & Instapaper
OneNote
Share Newsletter with Team
Plan
Pricing 4.992.99/month
Content Reader 
Number of Websites you can follow500 websites
Search
Realtime Email Alerts
Industry Packages
Brand Monitoring 
Number of Saved Searches10 saved searches
Export to Excel or CSV
Social Media Scheduler 
Twitter, Facebook & LinkedIn
RSS Combiner 
Combined RSS Feeds
Widgets for your website 
Number of Widgets
Sharing and Saving 
Twitter, Facebook & LinkedIn
Pinterest, Evernote & Pocket
Buffer, WordPress & Instapaper
OneNote
Share Newsletter with Team
Plan
Pricing 7.994.79/month
Content Reader 
Number of Websites you can follow1000 websites
Search
Realtime Email Alerts
Industry Packages
Brand Monitoring 
Number of Saved Searches25 saved searches
Export to Excel or CSV
Social Media Scheduler 
Twitter, Facebook & LinkedIn4 social accounts
RSS Combiner 
Combined RSS Feeds6
Widgets for your website 
Number of Widgets2 widgets
Sharing and Saving 
Twitter, Facebook & LinkedIn
Pinterest, Evernote & Pocket
Buffer, WordPress & Instapaper
OneNote
Share Newsletter with Team10 members
Customer SupportEmail & Phone
Content Reader
Read your favorite Blogs, Podcasts, News Websites, Youtube Channels and RSS feeds from one place.
Brand Monitoring
Monitor your product name, brand, competitors, keywords, etc across blogs, forums, magazines, YouTube channels and the rest of the web.
Social Media Scheduler
Discover interesting content from the Feedspot Reader and schedule it to your social media accounts.
RSS Combiner
Combine multiple RSS feeds into one single RSS feed in few seconds.
Widgets
Embed RSS Widget on your Website. Easiest way to add dynamic and fresh content on your website.
What types of payment do you accept?
We accept payments via PayPal, Visa, MasterCard, American Express, JCB, Discover, and Diners Club.
How secure is my payment?
All payments are securely processed over HTTPS and your card information never touches our servers. All payment processing is done by our credit card processor, Stripe and Paypal. When you enter the credit card details, they are sent directly to Stripe over SSL. Read more about
Stripe's security policies
on their site.
What happens at the end of my free trial?
Your membership will automatically renew at the end of your free week. You can cancel at any time prior to the renewal.
Can I change plans or cancel my account later?
You can cancel your account at any time. You can switch your subscription from monthly to yearly or from yearly to monthly anytime.
Can I expense my Business Plan Subscription?
Many employers find Feedspot so valuable that they'll pay for their employees' subscription. At the end of your purchase, you'll receive the receipt in your email that you can use to file an expense report.
How will you bill me?
We offer both monthly and annual billing. Depending on what option you choose, your membership will be renewed at the end of each month or at the end of each year. If you choose to pay annually, you'll save up to 25% compared to paying monthly.
Do you offer discounts for nonprofits?
Feedspot proudly provides special pricing for registered nonprofits and charities. Email us at
team@feedspot.com
from your Non-profit organisation's email address to get special pricing for Business account.
Feedspot is a real time saver for me. It brings a wealth of content from different sources into one feed making it so much easier for me to keep up to speed with my industry and do any research.
– Debbie Friedman
Outsourced Content Marketing & Copywriting For Startups
Israel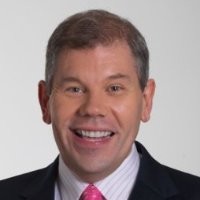 Feedspot is an awesome tool to monitor websites around the world and keep our team informed on the latest news. We use it to keep ahead and find great ideas for new content. The news is delivered flexibly to suit each team member. e.g. daily, weekly emails and can be fully customized to only deliver the MOST relevant info at the right time. I have recommended it to many people already. The paid version is MUCH better than the free version and it is an absolute BARGAIN
– David Staughton CSP
Conference Speaker & MC and Small Business Growth Expert
Melbourne, Australia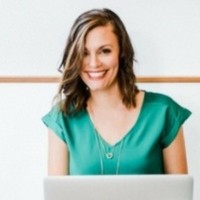 Brand Monitoring gives me instant access to mentions about my brand and competitors on the web, it is an easy service and at the same time powerful.
– Melissa Friesland Davis
CMO at Audioengine
Leland, North Carolina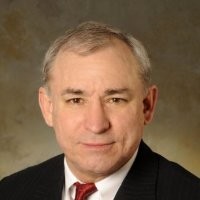 Feedspot is a great tool for me to stay on top of an information saturated world. It gives me confidence and comfort that I haven't missed something important for my clients. Thanks! Sure, I could probably find most of this information myself, but my time is a valuable commodity and Feedspot hits the mark for me. Highly recommend!
– Roger Walker
Environmental Attorney for Regulated Entities, RAWalker & Associates LLC
Columbia, Missouri Area

Feedspot rocks, we love it at Kidmoto. Keep up the good work.
– Nelson Nigel
Founder and CEO Kidmoto Technologies LLC
New York, New York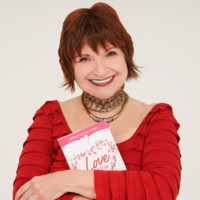 Feedspot Scheduler has made sharing our story and building our brand on social media so much easier.
– Dr. Diana Kirschner
Author, CEO, Lovein90Days.com
New York, New York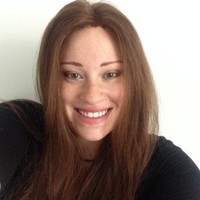 Scheduler does one key thing – saves us time! We are able to discover, schedule, and publish content effectively. It is very easy to program and control the publications of multiple social networks in a single panel.
– Samantha Dorin
Marketing Lead at Monaeo
New York, New York